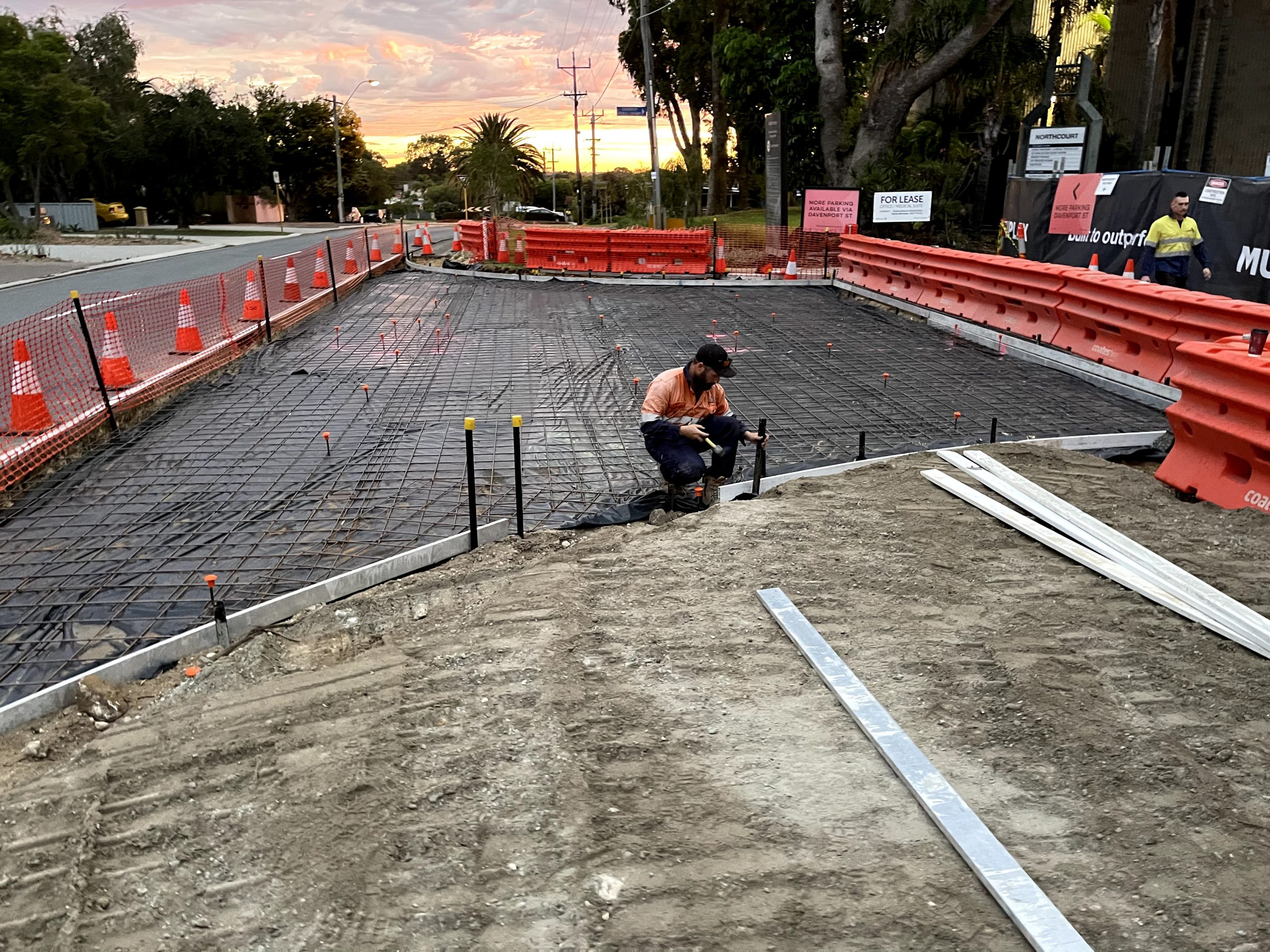 Estimating & Civils Australia Pty Ltd Ta Luxworks is a Western Australian owned and operated company, established in 2016 and has built a dedicated workforce of employees and a well-established network with local Governments. It is led by a proactive management team who work closely with clients to provide cost-effective integrated solutions. Our team works consistently and purposefully to build mutually beneficial relationships based on respect and transparency.
1. Luxworks dedication and cooperation permeates throughout the team and is fortunate to have a :
Straight forward or complex.
Passionate about implementing best-practice on every job – small or large.
As a versatile company, it encourages the same virtue in its workforce and every team member is experienced and fully committed to our HSEQ management system's. Diverse team is repeatedly recognised for its high standards and quality performance.
2. Luxworks Specialises in :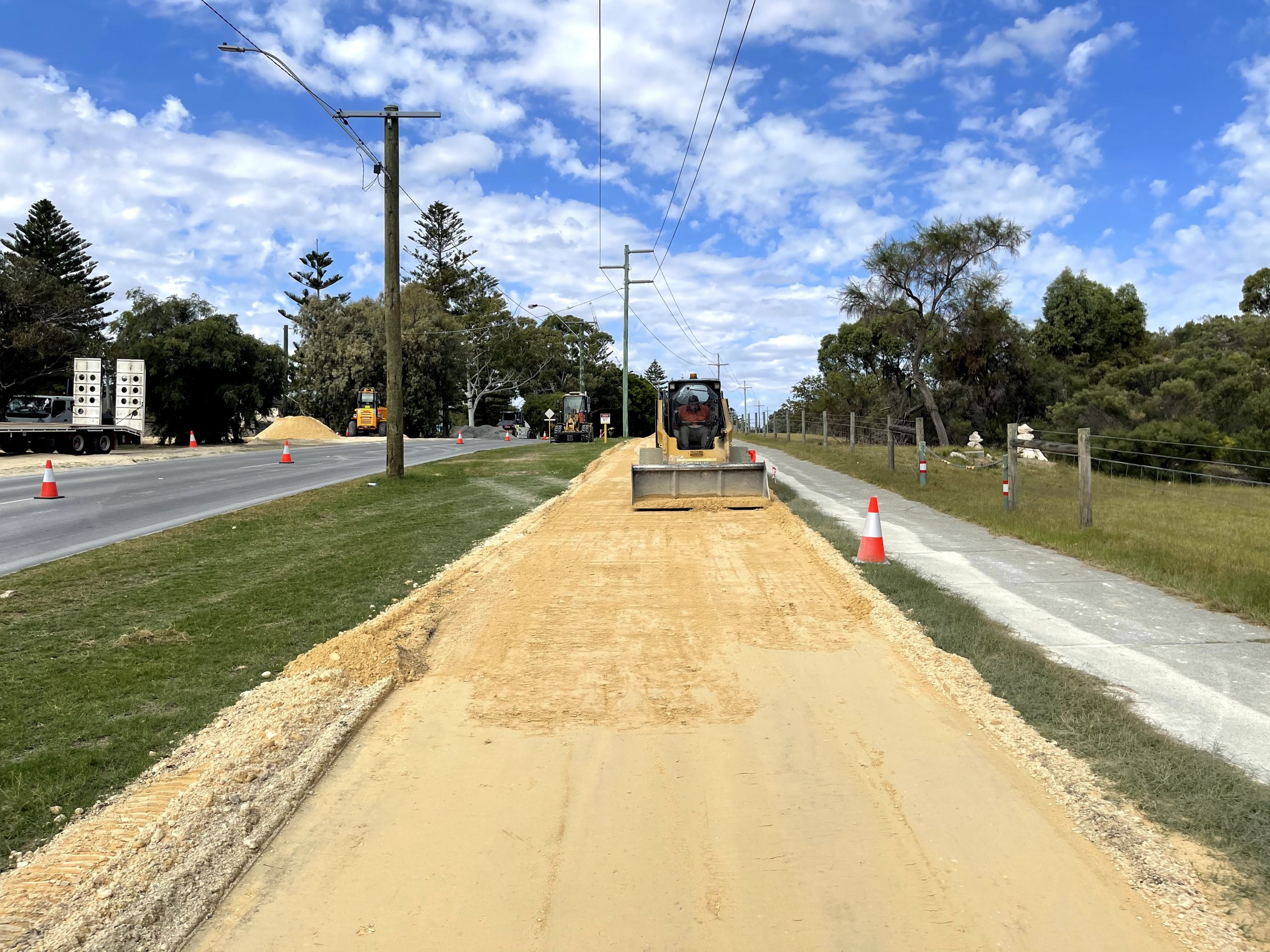 Underground (Drainage) Work


Our experienced workforce can execute and deliver projects in a timely and cost-efficient manner.
Estimating & Civils Australia Pty Ltd understands that care for the environment is an essential part of conducting its business operations.
We are committed to continuous improvement in our business operations in order to protect the environment, in accordance with the requirements of the law, our clients, and expectations of the general community.
In applying this Policy, our activities shall be controlled by the following principles:
Abide by all relevant laws, Acts, regulations and standards. Plan, develop, implement, and monitor relevant procedures and standards to minimise any unfavourable environmental impact that may result from our business.
Our employees shall be encouraged to develop a sense of responsibility for the protection of the environment.
We will ensure that our employees are informed of our policy and are aware of their environmental responsibilities in relation to our business activities.
The following procedures and policies will be abided by:



Site Inspection Checklist

Hazardous Substances Register

Emergency Evacuation Information

Electrical Equipment Tagging Register

Safety Incident Procedure and Report Notification Form



Manual Handling Procedure

Noise Pollutions Instructions

Site Induction Verification Form

Emergency Response Procedure

Near Miss Incident Procedure / Report form
OCCUPATIONAL HEALTH & SAFETY POLICY
Luxworks is a civil and drainage contractor involved in small to medium scale development projects throughout Western Australia. The primary activities of Luxworks include civil engineering construction and plumbing works.
Luxworks is committed to achieving the highest possible performance in Occupational Health and Safety in the workplace across all its business operations to ensure that all employees and sub-contractors are provided with a safe work environment.
This is achieved through:
Complying with statutory requirements, codes, standards, and guidelines.
Setting up objectives and targets with the aim of eliminating work related incidents in relation to our activities, products, and services. And
Defining roles and responsibilities for occupational health, safety, and environment.
Ensuring occupational health, safety and environment management principles are included in all organisational planning activities.
Providing ongoing education and training to all our employees.
Consulting with employees and other parties to improve decision-making on occupational health, safety and environment matters.
Ensuring incidents are investigated and lessons are learnt within the organisation.
Distributing occupational health, safety, and environment information, including this policy, to all employees and interested parties.
Providing enough resources to ensure occupational health and safety is a central part of the organisation. And
Ensuring effective injury management and rehabilitation is provided to all employees.
Estimating & Civils Australia Pty Ltd Luxworks, is a civil and drainage contractor involved in small to medium scale development projects, mostly with Local Governments in Western Australia.
Luxworks management and leadership is committed to the implementation and sustaining of ethical practices towards the employees, subcontractors, industry and most important the valued clients.
The ethical leadership practices will be based on the following values:




Luxworks will constantly engage and apply their skills across all their work and non-work roles, organisations, families, community organisations and society.
Luxworks commits itself to works with others in the pursuit of values-based goals in all spheres of their life.
Further commits to the following:
Mechanisms to influence behaviours
Responsibility for the behaviours of others
Support and encourage ethical actions by others
Commits to a deep reflection on failures as well as successes
Corporate Social Responsibility Policy
We recognise that we must integrate our business values and operations to meet the expectations of our stakeholders. They include customers, employees, investors, suppliers, the community, and the environment.
We recognise that our social, economic and environmental responsibilities to these stakeholders are integral to our business. We aim to demonstrate these responsibilities through our actions and within our corporate policies.
We take seriously all feedback that we receive from our stakeholders and, where possible, maintain open dialogue to ensure that we fulfil the requirements outlined within this policy.
We shall be open and honest in communicating our strategies, targets, performance and governance to our stakeholders in our continual commitment to sustainable development.
The General Manager is responsible for the implementation of this policy and will make the necessary resources available to realise our corporate responsibilities. The responsibility for our performance on this policy rests with all employees throughout the company.
Ensure a high level of business performance while minimising and effectively managing risk ensuring that we uphold the values of honesty, partnership and fairness in our relationships with all our stakeholders.
Our contracts will clearly set out the agreed terms, conditions and the basis of our relationship and will operate in a way that safeguards against unfair business practices.
Encourage suppliers and contractors to adopt responsible business policies and practices
Encourage dialogue with local communities for mutual benefit.
Register and resolve customer complaints in accordance with our standards of service.
Support and encourage our employees to help local community organisations and activities in our region, particularly our employee chosen charities.
Operate an equal opportunities policy for all present and potential future employees and will offer our employees clear and fair terms of employment and provide resources to enable their continual development.
Provide safeguards to ensure that all employees of whatever nationality, colour, race or religious belief are treated with respect and without sexual, physical or mental harassment.
Provide, and strive to maintain, a clean, healthy and safe working environment in line with our Health and Safety policy and safe systems of work.
Develop Environmental policies and objectives as part of the business planning cycle.